Padlocks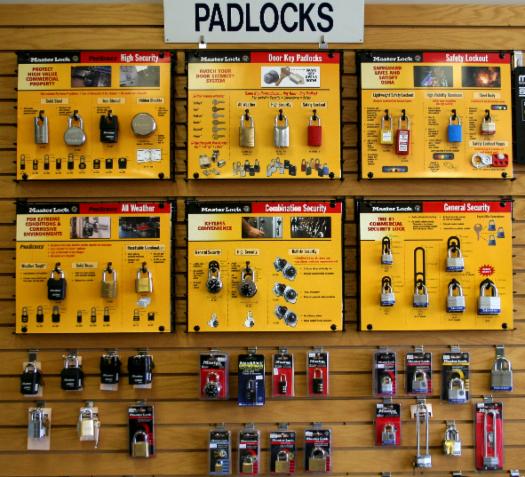 We all have things that must be protected. Whether you have a locker, luggage, trailor, or a warehouse, we have the right padlock for your needs.
If you have multiple storage spaces ask about having all of your padlocks keyed to one key.
Combination padlocks are also available.
Below is a list of some of our best-selling brands of padlock.
Master / US Lock / American / Medeco
*Medeco padlocks offer all of the protection you can expect from Medeco, including a pick-proof keyway, hardened-steel shackle, and restricted keys, which can only be duplicated by the people you authorize!
Locks / Keys / Safes / Accessories / Medeco / Emtek / Services / Prices / Commercial Services / Medeco Forms / Monthly Specials / HOME / About Us / Contact/Map