Safes
Whether you're looking for fire protection, burglary protection, or both, we have dozens of safes to choose from in all different brands and styles. Stop in at our Highland Park showroom to see our wide selection and talk to one of our safe experts about your needs!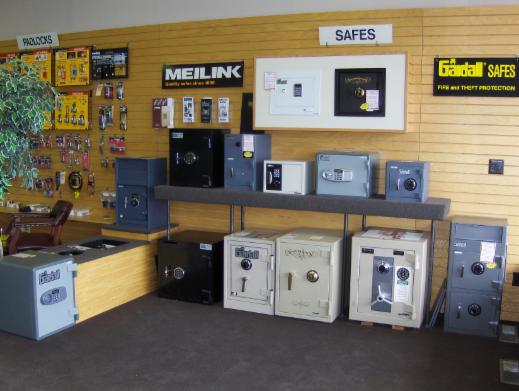 Tired of keys and combinations to remember? Now you can program your safe to read your fingerprint for quick and easy access.
*Free $5.00 gift certificates can be used for anything in our store. See store for details, or call (651) 690-4443 and ask to speak to a locksmith.
Locks / Keys / Padlocks / Accessories / Services / Prices / Commercial Services / HOME / About Us / Contact/Map